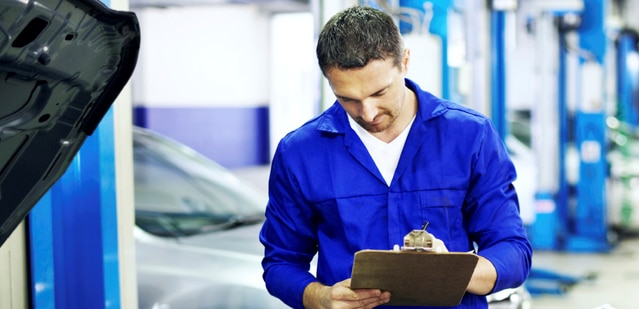 Welcome to Our Service Department
Get High-Quality Kia, Chevrolet, Nissan, Hyundai or Dodge Service in Erie PA
Making sure your vehicle gets the best care possible goes a long way. With routine auto service at Auto Express Rt8 Superstore, you can be assured your Kia, Chevrolet, Nissan, Hyundai, or Dodge keeps its quality high and lasts for years to come. You can count on us to perform the right service needed with our level of expertise to maintain Kia Forte, Chevrolet Malibu, Nissan Rogue, Hyundai Sonata, and Dodge Grand Caravan and keep you confident and on the road.
Discover Everything from Oil Changes to Complicated Repairs Near Erie PA
Whether it's time for routine maintenance or a major repair, our service team near Waterford, Corry and Jamestown is up to the task. For basic maintenance, our service center offers oil changes, tire rotations, wheel alignments, cabin air filter replacements, and more. By keeping up with your recommended service schedule, you can maximize your model's lifespan and keep it running smoothly. If your Kia, Chevrolet, Nissan, Hyundai or Dodge needs more serious repair, then our service team has the expertise and means to return it to running as it should.
Why Have Your Vehicle Serviced at Our Used Car Dealership?
Rather than bring your vehicle to an independent service center, people in Erie often ask why they should have their car serviced with us? It's simple; we have a quality team of auto repair specialists who work on all makes and models, utilizing standout parts and tools for every job. Furthermore, if you've bought your vehicle from us, there's an added level of consistency as we'll know all the details and can get started on helping keep your vehicle running. Not only that but we have numerous service specials which allow you to save on basic services throughout the year.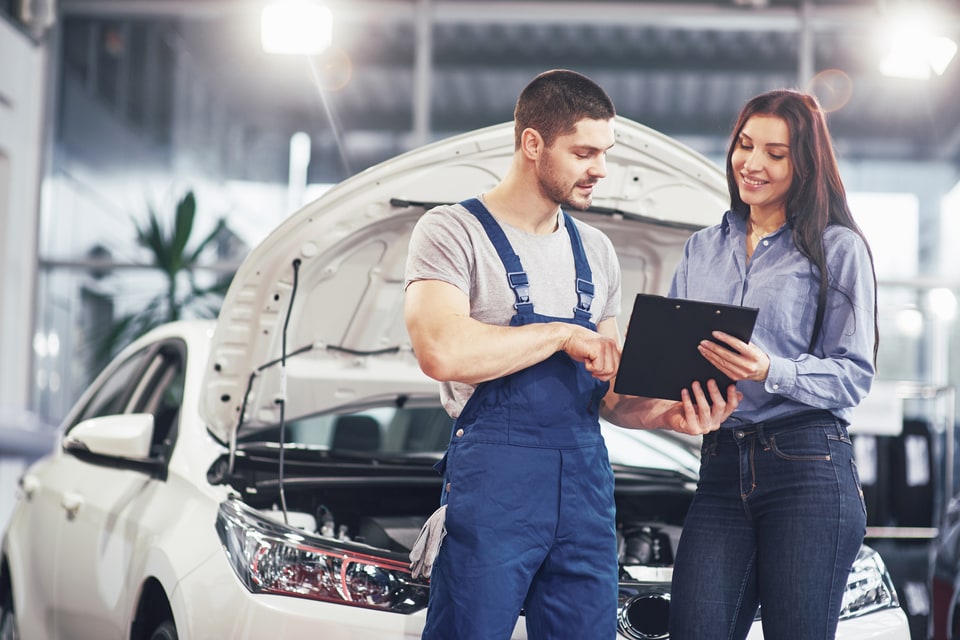 Many Services Offered at Our Repair Center
We cover all the bases for used car service and auto repair. That includes much of the basic needs for any driver to keep their car, truck or SUV out on the road. We cover oil changes, tire rotations, alignments, brake checks and repairs, battery changeovers and checks, and much more. We also can diagnose and determine the issue and provide a repair solution for you too. Whatever service you might need, ask us, and chances are we can provide a quality repair!
Schedule Service for Your Kia, Chevrolet, Nissan, Hyundai or Dodge Vehicle in Erie PA Today
If your car, truck, or SUV is due for service, we're ready to help. Scheduling an appointment is quick and easy thanks to our online service scheduler. All you need to do is set a time and let us know what you need us to do! Then, all that remains is showing up for your appointment and taking advantage of our comfortable waiting area while our pros tackle your vehicle's maintenance and repair needs. If you have any questions, please don't hesitate to get in touch with our team!
Auto Service FAQ
How Often Do I Need an Oil Change for My Car, Truck or SUV?
Generally speaking, an automaker prescribes the mileage intervals surrounding oil changes. Though, it's best practice to undergo an oil change every three to four thousand miles accrued.
When Do I Need to Replace My Used Car's Battery?
It takes a while for a vehicle battery to lose strength. Though, with used vehicles, the moment cabin lights flicker and power windows strain to be lowered or raised, it's likely a new battery will be needed. And with colder weather soon to envelope Waterford, a new battery will make the difference. You won't be worried about your Nissan Frontier not starting in the dark.
What Are The Signs That My Brakes Need Changing?
It's quite easy to establish on your own when brake parts and components will require changing. The following signs signal brake system issues and their immediate remedying at Auto Express Superstore near Corry:
A grinding sensation when applying the brakes of your Hyundai Santa Fe is a sure sign of parts in disrepair.
Squeaking noises emanating from well wheels are an alerting annoyance.
Applying undue pressure to the brake pedal with little response may portend brake fluid leaks.
If all the above are happening at the same time, safely drive to Auto Express Superstore near Jamestown before it's too late.
Do I Always Need Rotors When I Get New Brakes?
Ultimately, it's up to our skilled technicians to determine the need of new rotors for your Chevrolet Traverse. As a matter of fact, it could be a rotor seriously denuded of surfacing that has made applying the brakes an almost hazardous experience on Waterford roads.
What Are The Most Common Repairs My Vehicle Will Need?
As mentioned, oil changes are good opportunities at Auto Express Superstore to initiate a multipoint inspection of vital areas experiencing exponential wear and weathering. That said, the following repairs are commonly undertaken near Corry among all makes and models:
Front-end wheel alignment is necessary when your vehicle veers to left or right "naturally."
Engine hoses and belts often require an inspection for tight fits, wear and tear.
Wiper blades should be at optimal sharpness, with fluid reservoirs topped off. Brake systems and steering also require sufficient fluid levels for safe operation.
Vehicle batteries should be tested for strength and capacity. Cleaned are batteries of toxic residue often caked around connections and plugs.
Tires should be serviced and rotated from well-to-well.
Why Would My Used Car Need a Tire Rotation?
Rotating tires every few thousand miles mitigates uneven wear. It's also an opportune time for technicians to examine tires for anything amiss, such as objects lodged, inflation issues or cracking where treads meet with sidewalls.
What Should I Know and Have Ready Before My Service Appointment?
It's advantageous to keep a log of servicing and maintenance procedures completed. This will apprise our Erie-based technicians of what should be performed and when.
As well, brief our service center staff upon arrival for servicing of anything you've found to be unusual when driving. This helps our technicians identify and diagnose anything awry or found unsafe.
Auto Express Superstore - We're Ready for Your Car
Make a servicing appointment online, while detailing any issues experienced.